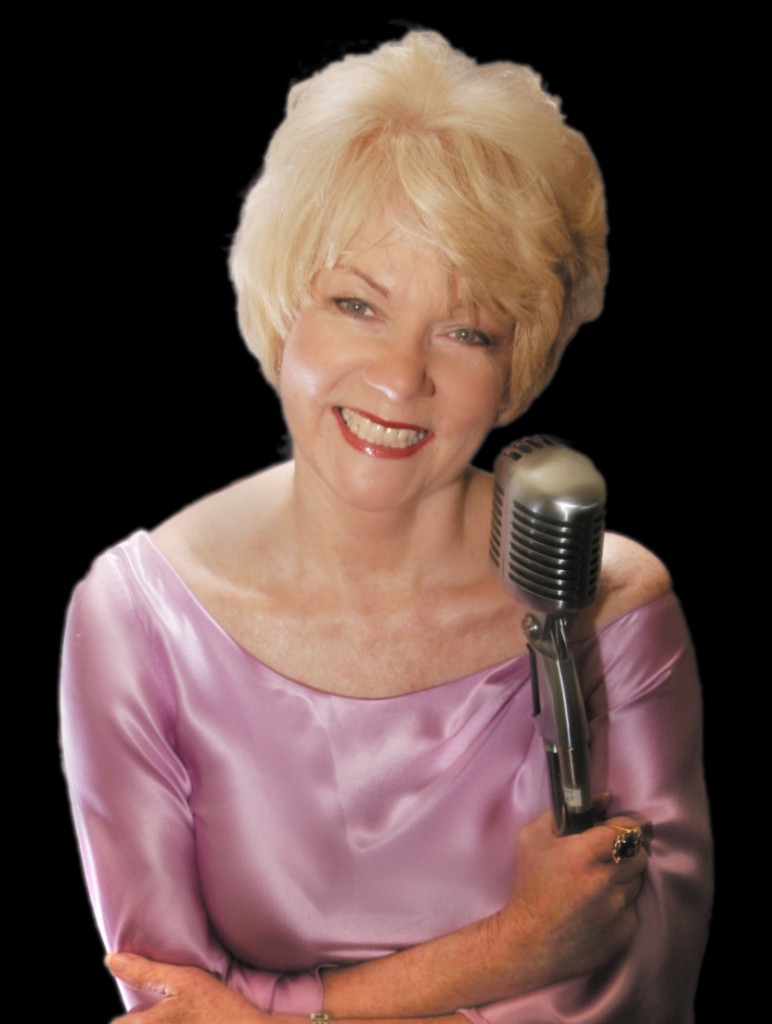 Kitt Weagant has such an appealing voice and such a deep understanding for the lyrics she sings that it is fair to ask. "Where has she been?" (Scott Yanow, reviewing Kitt's 2nd CD, Night Life Live)Kitt Weagant has been hiding behind a microphone for the last 30 years or so, racking up National credits as a top voice-over artist. She has been responsible for selling and promoting everything from detergents to Princess Cruises deserving the title of "Voice Over Diva" (voiceoverdiva.com) and is still working with Stars, The Agency in San Francisco and through her own recording studio, Command Productions, in Sausalito, California.
But it all began much earlier. Acutely shy as a child, Kitt stopped speaking when she was eight years old prompting her mother to seek help through elocution lessons. The teacher, Dorothy Denee Snowden, became her mentor for the next 4 years show-casing Kitt in monologues, ("readings") throughout Seattle, Washington and inspiring her to theatrical aspirations. Finding that her daughter did indeed have a voice, her mother sent her to Seattle's Cornish School of Arts where she was tutored as a promising classical soprano in her teens. At home, however, Kitt's friend became the radio where she listened to and imitated every female pop singer she heard – singers like Dinah Shore, Doris Day, Rosemary Clooney, Julie London, June Christy, Peggy Lee and Debbie Reynolds – all the icons of the 50's and 60's. It wasn't until she was in college and studying for a degree in Theatre Arts and Music at Pacific University in Forest Grove, Oregon, that she was turned onto Jazz and R&B mixing up her world with musical theatre, Barbershop Quartets and chamber singing tours.
Later, coming out as a solo Jazz Singer in 2003, was a huge step out of her comfort zone. "To me, singing jazz has been such a liberating experience. All the songs I sang as a kid, now called standards, have real meaning for me and I felt like I could strip away all pretense. I could get to the heart of my heart."
It took a long time to confront herself. There were many years of performing Dinner Theatre in Portland, Oregon, teaching Drama directing Black Box Theatre, marriage and divorce before Kitt figured out that making a living in theater was as difficult as… well… as making a living as a jazz singer. Going back for a Masters Degree in Communications at Portland State University, she entered the world of Broadcasting and eventually into the voice-over industry.
Ms. Weagant's career in Broadcasting led her to the exciting new TV medium as a writer, producer and director during the 70's and 80's when shows were done "live". It was while at CBS and NBC TV that she began to combine her considerable talents of writing with her dramatic abilities and began hiring herself for voice jobs and
acquired a Talent Agent in San Francisco for voice-over work. When she met fellow ABC TV announcer, Warren Weagant, it was a natural blend. Their voices, their talents and their similar career ambitions in Broadcasting led them to create a life together centered around their own Audio Production business, Command Productions, still thriving in the Bay Area since 1976.
While running the business, Kitt's performing days were limited to Choral groups – one of them sending her to Carnegie Hall in 2001 where she joined choral members from several states in a symphonic program with the London Philharmonic Orchestra. She kept her theater skills alive and well by acting and directing for
the Sausalito Players Community Theatre for 25 seasons and worked as an assistant drama coach during the 8 years her daughter attended Mt. Tam Primary School in Mill Valley. Making an occasional cabaret appearance whenever the opportunity presented itself, seemed essential to keeping her spirit soaring.
To maintain a flexible voice for commercial work, she relied on another music mentor, Gloria Wood of San Anselmo, California who coached Kitt for many years before she wondered why she didn't sing with her natural speaking voice. Giving her some Billy Holiday tunes and introducing her to her sultry lower register was a
revelation for Kitt. She could drop the soprano act and allow herself to express emotions freely within the forgiving and flexible format of interpretive jazz.
Encouraged by her husband, friends and musician clients at Command Productions, she found herself at Jazz Camp West in the Santa Cruz mountains the summer of 2003 where she met and studied with Rebecca Parris and the experience turned her life upside down. "First I cried a lot, and then I discovered Joy. And then I got down to the business of learning the varied forms and the history of Jazz".. Followed, a series of classes with Maye Cavallaro and Laurie Antonelli at Jazz school in Berkeley, CA. (now known as The California Jazz Conservatory) and back to Jazz Camp West four more times before creating her own concerts in the Bay Area at Anna's Jazz Island in Berkeley, The Sweet-Water Station in Mill Valley, Berkeley's CJC and Freight & Salvage, The Belrose Theatre in San Rafael, CA. and appearances at the Marin Theatre Company, The Panama Hotel in San Rafael, The SeaHorse Supper Club in Sausalito and guest appearances and jazz lounges in San Francisco.
Currently, Kitt has two jazz vocal CDs available at Amazon and CD Baby and one more about to be released in 2015. Speak Love recorded in 2006, Night Life Live in 2010 and Fly With Me recorded in March, 2014 at Fantasy Studios, Berkeley, CA. Release date for "Fly" slated for August 18, 2015.
---
For Bookings:
Kitt Weagant
P.O. Box 3000
Sausalito, CA 94966
(415) 332-3631
To contact Kitt: kitt@kittweagant.com
Download a short or long version of Kitt's bio on the Press Kit Page